PRICES
The Brides Bouquet UK was established in 2009 and is a family run business based in Derbyshire. We have had the honour of creating beautiful artificial wedding flowers for tens of thousands of brides worldwide and we are delighted that you are considering using our services!
We offer some of the most affordable, beautiful faux bridal flowers, bouquets, corsages, buttonholes & arrangements in the UK and have 1000s of different items that can all be personalised to coordinate with YOUR wedding theme.
Our silk/fake wedding flowers are only available to order via our website, we don't have retail premises and we never sell through 3rd parties, keeping our overheads low is just one of the reasons we get to keep our prices so low! We are forever adding new items to our online catalogue and because of this we don't offer printed price lists as our ranges grow daily!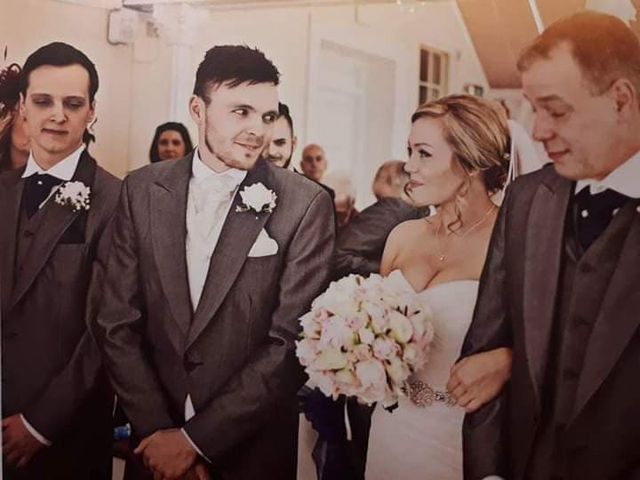 –
If you browse our site, you will see all of our items are priced individually, having 1000s of products available this page has been created to give you a very rough idea of our starting prices…
Brides Bouquets – Posy Style – 100s of different designs, our prices start from just £25 for a posy of faux roses with diamante or pearls
–
Brides Teardrop Style Bouquets – Cascade & tear style – many different styles, prices start from as little as £18 for a mini tear of faux roses – yes you really did read that correctly!!
–
Bridesmaid Bouquets – Perfect for your adult bridesmaids, matron of honour, the petite bride or the bride on a budgetm our bridesmaid posy bouquets start from an unbelievable £15 each!
–
Flower Girl Bouquets & Wands – Junior bridesmaids and flower girls posies & wands in designs to compliment all of our colelctions, with prices starting from as little as £5 each!
–
Buttonholes & Corsages – we have a huge range of different style of boutonnieres, buttonholes, corsages (what ever you choose to call them we have some BEAUTIFUL ones!) with unisex styles, we have ranges for Grooms, Parents, Friends & Family prices start from as low as £1.15 each
–
Table Arrangements & Venue Decor – faux arrangements for wedding venues, gifts and accessories are all available, prices start from as low as £15 for a table arrangement
–
Wedding Flower Packages – some of the best value artificial bridal flowers, we offer package bundles at bargain prices, (starting from £24) you can add extra items to all of our packages but its also possible to mix and match between our different collections to build your own bespoke wedding flower package!
–
Samples – as we offer one of the widest range of different colours and perosnalise the majority of our designs, we think its important to offer samples so that you are lovely prospective customers can check colours & quality in the comfort of your own home. It can be nerve wracking ordering anything online, we know that, so we want you to be comfortable shopping with us, browse our website, check out our socials FACEBOOK & PINTEREST to see what we get upto, find inspration and maybe drop us a message – we ♥ hearing from you! If you have seen a design on another website, why not send us a picture and ask us for a quote… we may very well suprise you!